Arth Skin and Fitness
            Best Skin Care Clinic and Fitness Center in Udaipur
Carrying The Trust And Credibility Of The Arth Group, Arth Skin And Fitness Has Been Conceived As A Unique And Differentiated Company With Extra-Ordinary Strategic Competence. We Provide Service In The Field Of Fitness And Aesthetics By A Panel Of Expert Doctors, Physiotherapist And Trained Professionals.
We Are Proud To Get Associated And Work With World's Top Aesthetic Laser Company- Alma Lasers. We Are Committed To Serve Society With The Power Of Science Using Latest Scientific Advancements And Expertise Of Experts In The Field Of Aesthetics And Fitness.
Our Facilities Are Committed To Provide You With Effective Solutions For The Health Of Your Body And Skin. Now Attain Spotless Skin And Toned Body With The Best Gym And Skin Care Clinic In Udaipur.
Touching new heights, Dr Arvinder has again made us proud with his continuous efforts of providing society with the best services. A feather in his cap, Dr Arvinder successfully completed the training in dermatology from Canada. By completing the course of Cosmetic Dermatology, Dr Arvinder has successfully become a member of the prestigious Canadian board of Aesthetic medicine. A result of hardwork and a dedication to serve the society, Doctor Arvinder now stands as the best cosmetologist in Udaipur. Now find a complete solution for any skin and hair imperfection. The best skin laser treatment in Udaipur is now available at Arth Skin And Fitness including permanent body hair removal, wrinkles removal, body contouring, pigmentation and melasma removal or any skin indication. Establishing the first center of Excellence in Rajasthan in association with ALMA, Dr Arvinder has made sure that no one now takes expensive visits to metro cities for any skin treatment but gets the most medically supervised and safe laser skin treatments in Udaipur.
Focus on the Cosmetics Appearance. No needle, No Surgery, No medicine. You can find all the best beauty and skin treatments here.
Stop or retard the aging process. Helps you to remove the presence of wrinkles, sagging skin, fine lines, and frown lines on your skin permanently with the help of the best skin treatment services.
Get your body in perfect shape with the help of the best fitness center in Udaipur. This place is for everyone. Great ambience and guaranteed results.
All-in-One: Best Fitness Center and Scientific Solutions for Skin
Now you don't need to visit different places for your skin, beauty and fitness needs because Arth skin and Fitness has brought such a unique concept into the market that allows skin care and fitness management in just one place with assured quality service and effective results.

We believe in providing guaranteed results in the committed days and "Change the way of life".

Arth fitness centre is the best gym in Udaipur because of its world class facilities with latest gymming equipment of FITLINE ELITE AND CYBEX. Along with that its great ambience equipped with steam room, locker room, 24*7 availability of trainers and facilities.

Arth's skin care and aesthetic enhancement clinic is the first and only centre of excellence in Rajasthan in association with ALMA LASERS

Alma is the world's leading provider of energy-based solutions for the aesthetic, surgical and beauty markets. It is a worldwide innovator of laser, plasma, and ultrasound treatments.

Arth Skin and Fitness is the top Aesthetics treatment and skin care center in Udaipur. We have innovative technology and treatments for various skin and bodily imperfections .

If you're looking for pimples and scars removal, hyperpigmentation removal, stretch marks removal, painless permanent hair removal, loose skin treatment, fairness treatment, chemical peeling, instant skin glow, cosmetic treatment or any other skin treatment that Arth's skin care centre is the ultimate clinic for you.

By using the expertise of Udapur's best clinical cosmetologist, we have a scientific solution for all your skin needs.

We offer permanent, non-surgical, high quality, and most affordable skin and body treatment services available in Udaipur.
Fitness & Gym centre
Having an attractive physique is an important part of our personality as It is the first thing that gets noticed. Our body should be healthy from both outside and inside. We are here to help you achieve your desired fitness goals.

Arth Skin and fitness is the best fitness center in Udaipur for weight loss and muscle gain. With the availability of modern fitness equipment, we offer top gym services including:
➢ Nutrition advice by health experts
➢ Best weight loss or muscle gain workout under the guidance of
best trainers
➢ In-Body analysis to guide you through your workout
➢ Physiotherapist for special and medical needs
➢ Gym with steam, locker room and great ambience
We believe in helping you achieve your body goals by providing you with world class facility and moral encouragement.

Arth Skin and Fitness, the best fitness center in Udaipur, is here to provide you with the professional trainers who are available at your service to give you the best private and community health center experience.
Aesthetic and Laser treatments for healthy and beautiful skin
Skin is a delicate business. It needs gentle and experienced hands.

At Arth skin and fitness, the best skin care clinic in Udaipur, you're the most important person in the treatment room.  

Skin problems like hyperpigmentation, acne and scars, dark spots and blemishes, stretch marks, wrinkles and dull skin may make you look unattractive and affect your level of confidence.   

For the first time in Rajasthan, we have brought the biggest and best skin care and aesthetic clinic in association with Alma- the world's best aesthetic laser company.

All our procedures are done only by skin experts and clinical cosmetologists who utilize the FDA and CE approved machines of ALMA for various skin imperfections.

Rendering you with desired results and scientific solutions- the top treatments for melasma, acne or various other skin problems, Arth skin and fitness is known as the best skin care clinic in Udaipur.

Our treatments are useful for both men and women. All of the treatments are non-surgical, without any medicine, side effects or recovery period.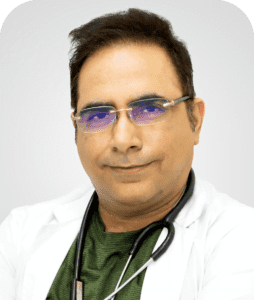 Dr. Arvinder Singh
MBBS, MD (Gold Medalist)
Clinical Cosmetic Dermatologist (Canada)
Trained and Certified by American Association and American
Council (USA) in Medical Aesthetics & Cosmetology.
Dr. Deepa Singh
Managing Director and Academic Head
Fellowship in Aesthetic (Sweden)
Laser Expert (Israel)
Nutritionist and Clinical Biochemist 
Then what are you waiting for?
If you want to get beauty with a perfect body then Arth Skin And Fitness Center is the only place you should go! Best Fitness Center in Udaipur with Aesthetic Treatment Facility for you. If you have any doubt and query. You fill this contact form and we will connect you.
Get in Touch