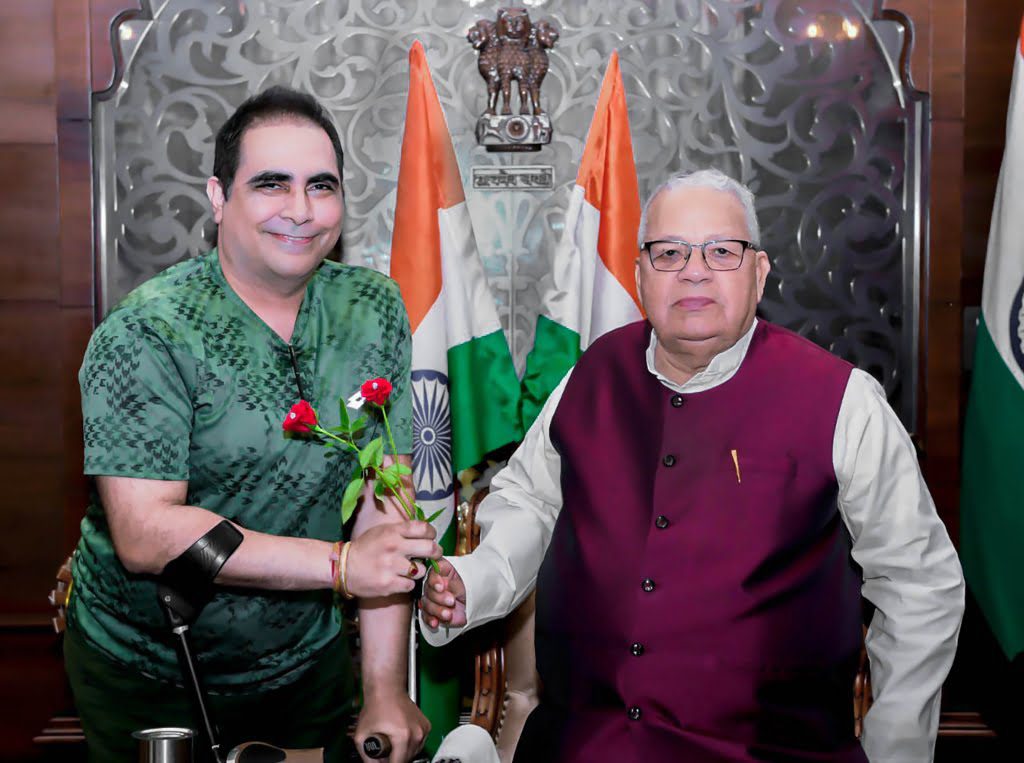 Arth Group's World Record Holder Dr. Arvinder Singh meets Hon'ble Governor
Dr. Arvinder Singh, CMD, and CEO of Arth Group met Governor Shri Kalraj Mishra at the Rajya Bhavan. Dr. Arvinder Singh and Dr. Rajendra Kachhawa are the founders of Arth Skin Fitness and Arth Diagnostic Udaipur.
Hon'ble Governor congratulated Dr. Singh for setting a world record for his 123 degrees and commended him for his excellent work in the field of medicine. Dr Singh established India's first quality-certified Skin and Fitness center and made Arth Diagnostics the first and only diagnostic center in Rajasthan by providing NABH and NABL, both of which are certified with quality certificates.
Dr. Singh is the first and only doctor from India to have received Gold Medal in Management from IIM.
Dr. Singh also holds a specialization in Cosmetic Dermatologist from London, Sweden, USA, Canada, and Germany.
Along with his studies, he received Gold Medal in Pistol Shooting in the Para category in Rajasthan. He also received the honor of being the first handicapped person to do scuba diving by scuba diving in the sea of ​​Maldives.
Right now Dr. Arvinder Singh is going to create another world record of adventure at Khardungla Pass in Ladakh.
Dr. Singh apprised the Governor of the day-to-day challenges faced by the Divyangs and requested them to implement the policies for the differently-abled announced by the government.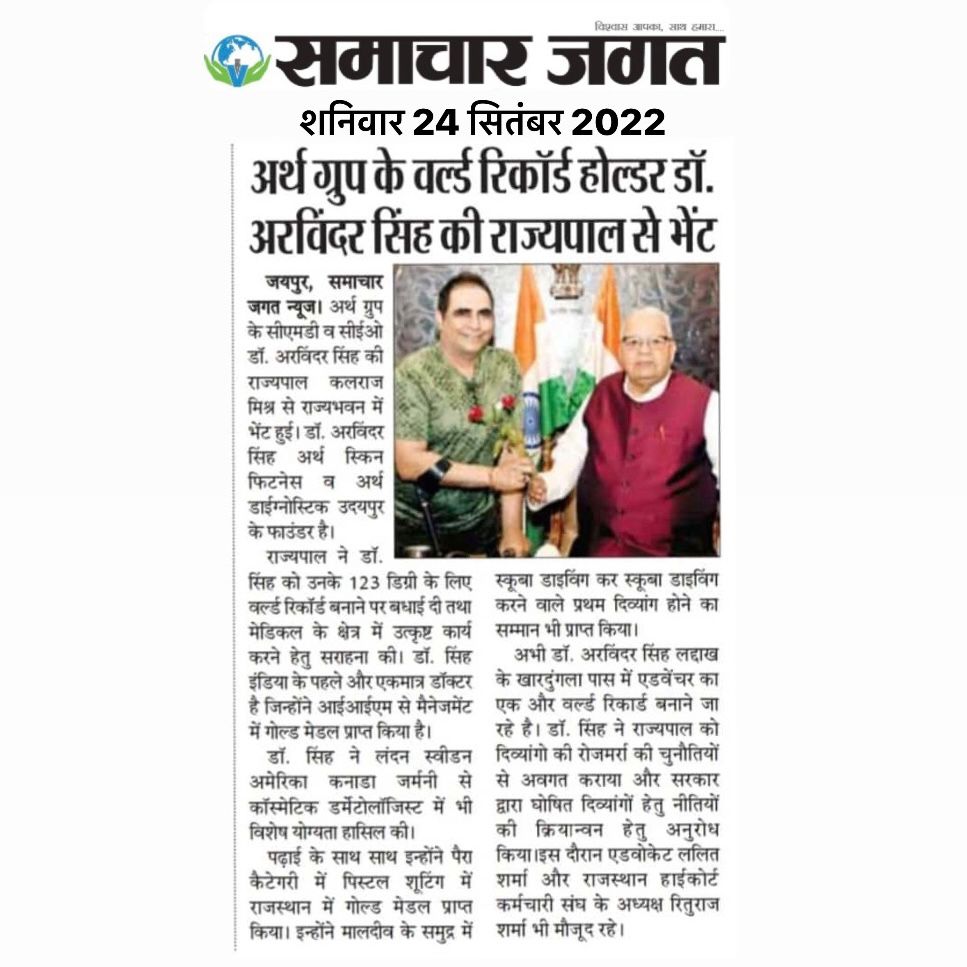 For More Information Contact –
Dr. Arvinder Singh
MBBS, MD (Gold Medalist)
Clinical Cosmetic Dermatologist (Canada)
Trained and Certified by American Association and American Council (USA) in Medical Aesthetics & Cosmetology.
Fellowship in Facial Aesthetics & Clinical Cosmetology (Sweden & Germany).
23 years of experience
CEO Arth Group (Arth Skin and Fitness
and Arth Diagnostic)
Phone:+91 8559855945