Best Skin Care, Cosmetic Dermatology and Fitness Centre of Udaipur, Rajasthan
Welcome to India's first Quality Certified centre by Quality Accreditation Institute (QAI). Having the highest credential in place, and receiving an award in the field of Cosmetic Dermatology and Fitness by the Honorable Chief Minister, Health Minister, and Cabinet Minister of Rajasthan. Arth Skin and Fitness is Rajasthan's top Skin and Fitness Centre.
Best Skin Treatments in Udaipur only at Arth Skin & Fitness
Unleash Your Beauty: Perfect Skin, Toned Body
We believe in training with intensity, eating to fuel your body and having fun while doing it.
If you're not enjoying fitness, what's the point?
What Sets Arth Skin and Fitness Apart as Best Skin Treatment Center in Udaipur?
Rajasthan's first centre of excellence in association with ALMA lasers for Aesthetic treatments; non-surgical procedures designed to combat signs of aging, rejuvenated and refreshed skin and body shaping treatments with the best 24*7 gym facility in Udaipur
Achieve Your Dream Body & Spotless Skin
Now it's possible to achieve your dream body and spotless skin. Carrying the trust and credibility of the Arth group, Arth Skin and Fitness is known for its world-class facilities and customer satisfaction.
Providing you with a state-of-the-art fitness center for weight loss and muscle gain, Arth Fitness stands as the best gym in Udaipur. Boasting one of the largest cross-fit sections, it is the place where you achieve your dream body.
Modern Technology
Arth Skin and Fitness center in Udaipur is one of its kind center offering fast and effective Cosmetic Procedures without any surgical intervention or injections.
North India's first and largest centre of excellence in collaboration with ALMA, the world's top medical aesthetic company
Rajasthan's only skin care clinic approved by FDA & CE for all machines.
Awarded Quality Certificate by ISO, and Quality Systems accredited by Australia and New Zealand.
Provides you with Udaipur's only 3D Triple wavelength technology for painless, Full Body Laser Hair Removal – a more Hygienic, and economical method of hair removal than waxing.
Aesthetics
Our Aesthetic treatments focus on your cosmetic appearance, which includes scars treatment, skin lightening treatment, acne treatment, hyperpigmentation treatment, non-surgical fat removal, body contouring, face contouring, etc.
We have a customized treatment plan according to your skin type and texture. The results are apparent, appreciable and long-lasting. Our fast and effective results make us the best skin treatment center in Udaipur.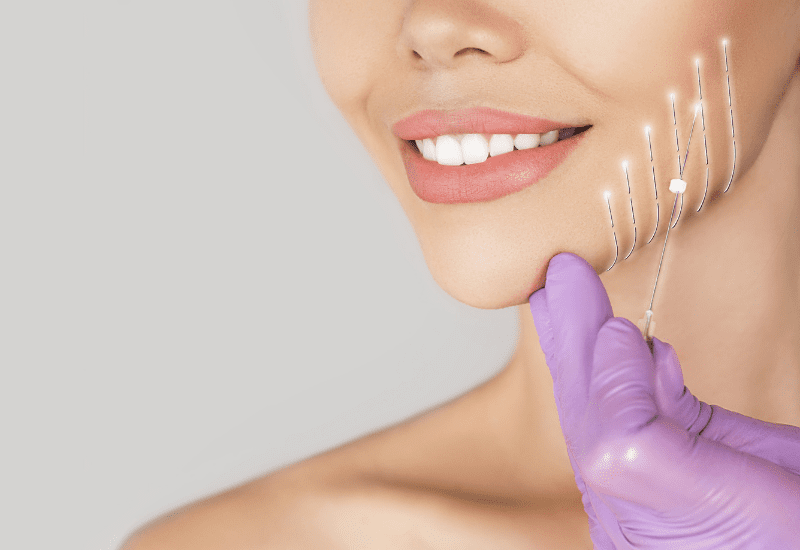 Anti Aging
Overcome The Power Of Time with the best skin treatment center in Udaipur
Aging is inevitable and so are its effects. Over time, our skin becomes dull and loses flexibility. Frown lines, wrinkles, crow's feet and other signs of aging start appearing.
Now it is possible to reverse the impact of time on your skin, you can get glowing and tight skin irrespective of your age.
We are an all-in-one skin clinic in Udaipur for all age groups. We perform the best non-surgical skin treatments that help you recover your youthful skin.
Fitness
At Arth Skin and Fitness, we customise your workout plan with those exercises that enhance your daily activities and help you get a fit body.
Arth Fitness Club is the right place for people who want to get a perfect body in a short period of time.
We have got something for everyone. Fun activities and fitness group classes like yoga, aerobics, bhangra, cycling, best cardio equipment, personal training, weight loss plans, diet plans and much more with a 24-hour gym facility in Udaipur.
Testimonials
What Clients Say
Over 50 latest in trend cardio and strength training equipments. Most beautiful and hygienic gym in Udaipur. ISO 9001 certified. International and nationally certified trainers.
North India's first Skin aesthetics centre which is collaborated with Alma, Israel.
Best estheticians, world class quality products & services.
The staff is very friendly and accommodating. Service is very professional and the doctors know what they are doing. I am happy with the results and would recommend their clinic to anyone.
I had visited this Skin Clinic for the first time and the experience was 2 good… I like the way my clean up procedure was done. staff is very polite…..highly recommendable
I have been going to this clinic for a long time now. And I absolutely love the doctor and the staff. They are all very kind, smiling and welcoming. Totally love the vibe of this clinic.
Thanks you so much for make me happy and get my white skin and without pimple skin. Very Nice service.
Thanks to Doctor for my glowing skin.
Visited for my Hair PRP treatment .Very patient friendly doctor . Explain the issue and it's treatment very clearly. Never give unwanted expensive medicine. Not at all commercial in that sense. Highly recommended for skin n hair treatment.
Doctor diagnoses cases excellently & nice person. which cure very quickly.
He gave excellent treatment to my mom for her skin complaint, we are always indebted to him for his service.👍
He is best dermatologist… He has given me acne-free face and which gave lots of confidence to me. I appreciate his consultation.. Thank you Doctor.
I love the fact that finally udaipur has its best clinical Aesthetic centre. I remember going to Mumbai for such treatments!  I am very grateful for Arth Skin And Fitness to provide society with such world class skin treatments
It's been couple of months that I am consulting this clinic. Doctor is expertise in hair related issues. I visits this clinic for hair removal and . I would strongly recommend Doctor for chest hair removal. Thank you so much..
Doctor is very friendly and exceptional at his job. I have been visiting him for last 6 months and have seen a difference in my hair. The hair fall has reduced significantly. I would recommend him for all hair related issues.
I was a big hesitant at first as to how my gym experience will turn out, but Arth being an amazing brand in the diagnostics center, I gave it a shot. And I am so glad that I did! I love the aesthetics and the atmosphere that they've created there.
Thank you so much for the feasibility of the gym as well! I feel this is the best option if you've low budget but look forward to a classy gym! 🙂
I met many doctors for acne..used many medications but not subsided. but I went to here by basing Google reviews trusting ..it was absolutely correct..but it will take time for treatment. his treatment was good ..I highly recommend him..
When I first visited clinic, I had lots of acne n acne scars. I took the acne freedom program, which significantly improved my skin n reduced my acne. The staff n doctor were really helpful n generous. Will recommend to visit the clinic for sure.
I am happy to declare that I am now finally left with a smooth and happy skin for a long time!🌹
Really impressed by the services provided by arth skin and fitness. In my opinion, it is the best place to get all the solutions to skin and fitness related issues.
to get all the solutions to skin and fitness related issues.
Brilliant staff and coaches with best in udaipur gym equipments. Good membership offers to be availed
I was treated with such expertise and best machines, the results are so amazing. I can feel my skin becoming younger
I am A Fitness Freak I recommend Every If You wanna be fit & healthy then join udaipur's Number 1 Arth Skin And Fitness, the best gym for fitness freaks in Udaipur.
One of the best skin doctors I have ever came across… Very polite and understands the patient problems with regards to skin and hair. I had lot of pimples I took treatment and was very much satisfied with the results at very reasonable price with advanced equipment..Thank you very much…
The results were astonishing. My acne were very grave and persistent but Dr Arvinder and his team gave me the best treatment which finally left me with satisfactory and appreciable results.
Very happy with the treatment and the results. The procedures prescribed are explained very well. One of the best clinic ever met across, prompt efficient, he is quite knowledgeable and guides with exact solutions and treatment. Will suggest to visit him at least once for any cosmetic and hair solutions.
I normally don't leave reviews. However this time, I couldn't help myself but support the brand who has helped me so much.
Already an amazing diagnostic centre till years which I have trusted my life with but now they come along with such a price friendly gym and aesthetic centre! Ahhh ❤️
Videos
Quick instructional videos are a fantastic method to help you understand critical topics and concepts. We continuously work in that area to keep our community well informed about their health and how to keep it sound.
Watch our educational videos on various health-related topics and cater the knowledge you can use for your own good. See our medical practitioners performing checkups and treatments with their expertise on the patient.

What services does Arth Skin & Fitness Centre provide?
Ans: Introducing Rajasthan's ground-breaking centre of excellence, created in collaboration with ALMA lasers and devoted solely to cosmetic procedures. Discover a wide variety of non-surgical treatments carefully crafted to counteract the signs of aging while reviving and energizing your skin. And to complete your journey, we provide the top-notch, round-the-clock gym facilities in Udaipur, assuring accessibility to exercise at any time. Find the ideal location for pursuing wellness goals and cosmetic changes.
How experienced are the skin specialists at Arth Skin & Fitness?
Ans: The skin care experts at Arth Skin & Fitness have years of training and expertise. They are very knowledgeable and skilled in many facets of dermatology and aesthetics. With years of professional experience, skin specialist in Udaipur have effectively treated a variety of skin issues and assisted several patients in getting the outcomes they wanted. To give their patients the finest treatment possible, the professionals at Arth Skin & Fitness remain current on the most recent developments in skincare and employ cutting-edge methods. You can be confident that their knowledge and experience will be put to good use when you visit Arth Skin & Fitness for skin treatments.
What should I expect during a skin consultation with a specialist at Arth Skin & Fitness? What types of skin conditions can be treated at Arth Skin & Fitness?
Ans: You can anticipate a thorough assessment of your skin's state and issues during a consultation at the best skin clinic in Udaipur. The expert will spend time learning about your unique objectives and answering any queries or doubts you may have. They will carefully check your skin to determine its texture, tone, and general condition. They will offer individualized recommendations for the best treatments and procedures to take care of your particular needs based on this assessment.
A variety of skin disorders can be treated by the best dermatologist in Udaipur. The following are a few of the prevalent ailments that Arth Skin & Fitness provides treatment for:
Acne & Pimples

Aging concerns

Pigmentation issues

Skin Rejuvenation

Skin Allergies &  Sensitivities

Skin Tightening & Body Contouring, etc.
Are the dermatologists at Arth Skin & Fitness experienced in cosmetic dermatology procedures?
Ans: Yes, dermatologists at Arth Skin & Fitness have training in cosmetic dermatology procedures. The skin specialists in Udaipur are skilled in carrying out a variety of cosmetic treatments and operations meant to improve the skin's look and solve aesthetic issues. These physicians are up to speed on the most recent developments in the field and have received specific training in cosmetic dermatology.  One can easily rely on the dermatologists at Arth Skin & Fitness because they provide high-quality care and outstanding outcomes whether one is looking for anti-aging treatments, skin rejuvenation, or other cosmetic dermatology procedures.
What sets Arth Skin & Fitness apart as the best skin clinic in Udaipur?
Ans: The following factors make Arth Skin & Fitness the top skin care facility in Udaipur:
Extensive Range of Treatments:

Arth Skin & Fitness combines dermatology, aesthetics, and fitness under one roof and provides a comprehensive variety of treatments. 

Seasoned Professionals:

The clinic is home to a group of highly qualified and experienced professionals who are committed to giving their patients the finest treatment possible.

Modern Technology:

Arth Skin & Fitness is outfitted with cutting-edge technology and cutting-edge medical equipment.

Personalization:

The clinic provides individualized patient treatment. They cater their therapies to meet certain issues and objectives since they are aware that every person is unique. For instance, we do have

female skin doctors in Udaipur

for our women patients too.

Emphasis on Safety and Quality:

Arth Skin & Fitness places a great priority on patient safety and upholds the highest standards of excellence in all of its procedures.

Integrating Holistic Wellbeing:

Arth Skin & Fitness emphasizes the value of total wellness by providing a gym that is open twenty-four hours a day, seven days a week, in addition to skin treatments.

Strong Reputation and Customer Satisfaction:

The clinic has established a positive reputation in Udaipur for its superior skincare services and patron contentment.
Are the treatments at Arth Skin & Fitness customized to individual needs?
Ans: The therapies at Arth Skin & Fitness are indeed tailored to the demands of the client. Every person has different skin issues, objectives, and preferences, which the clinic is aware of. The best dermatologist in Udaipur at Arth Skin & Fitness will carefully examine your skin condition, pay attention to your issues, and comprehend your unique goals during a consultation. They will go through your treatment choices with you, including the advantages, potential dangers, and projected results so you may choose your course of action with confidence.
Does Arth Skin & Fitness offer a comfortable and welcoming environment for patients?
Ans: Yes, Arth Skin & Fitness is dedicated to giving all patients a pleasant and comfortable atmosphere. The clinic is aware of how important a welcoming environment is to the general satisfaction and wellbeing of its patients. When you visit Arth Skin & Fitness, you can anticipate a welcoming atmosphere that encourages comfort and relaxation. The clinic works to establish a calm setting where patients may feel comfortable and confident in their treatment decision.
Book An Appointment
To book your appointment, simply
give us a call or fill out our online booking form.
Address
(Unit Of Divyansh Medicare Private Limited)
3rd Floor, 4C Arth Building,
Behind Bhartiya Lok Kala Mandal,
Madhuban, Udaipur, Rajasthan – 313001
Phone: +91 8559855945
E-Mail: info@arthskinfit.com