More than 100 people got rid of fat loss without surgery.
The meeting of the science committee on Arth Skin and Fitness concluded. Arth Skin and Fitness Centre, Udaipur, North India's First 𝐁𝐞𝐬𝐭 𝐥𝐚𝐬𝐞𝐫 𝐭𝐡𝐞𝐫𝐚𝐩𝐲 𝐜𝐞𝐧𝐭𝐞𝐫, Approved and certified by FDA & CE.
Dr. Arvinder Singh said that Arth Skin and Fitness has successfully helped more than 100 people to get rid of their body fat without surgery. We at Arth use modern laser techniques to achieve the desired results safely and effectively. Many people notice that after the 1st session, they have lost over 5 to 6 inches of fat. He also said that one needs to lose excess body fat to remain healthy and fit.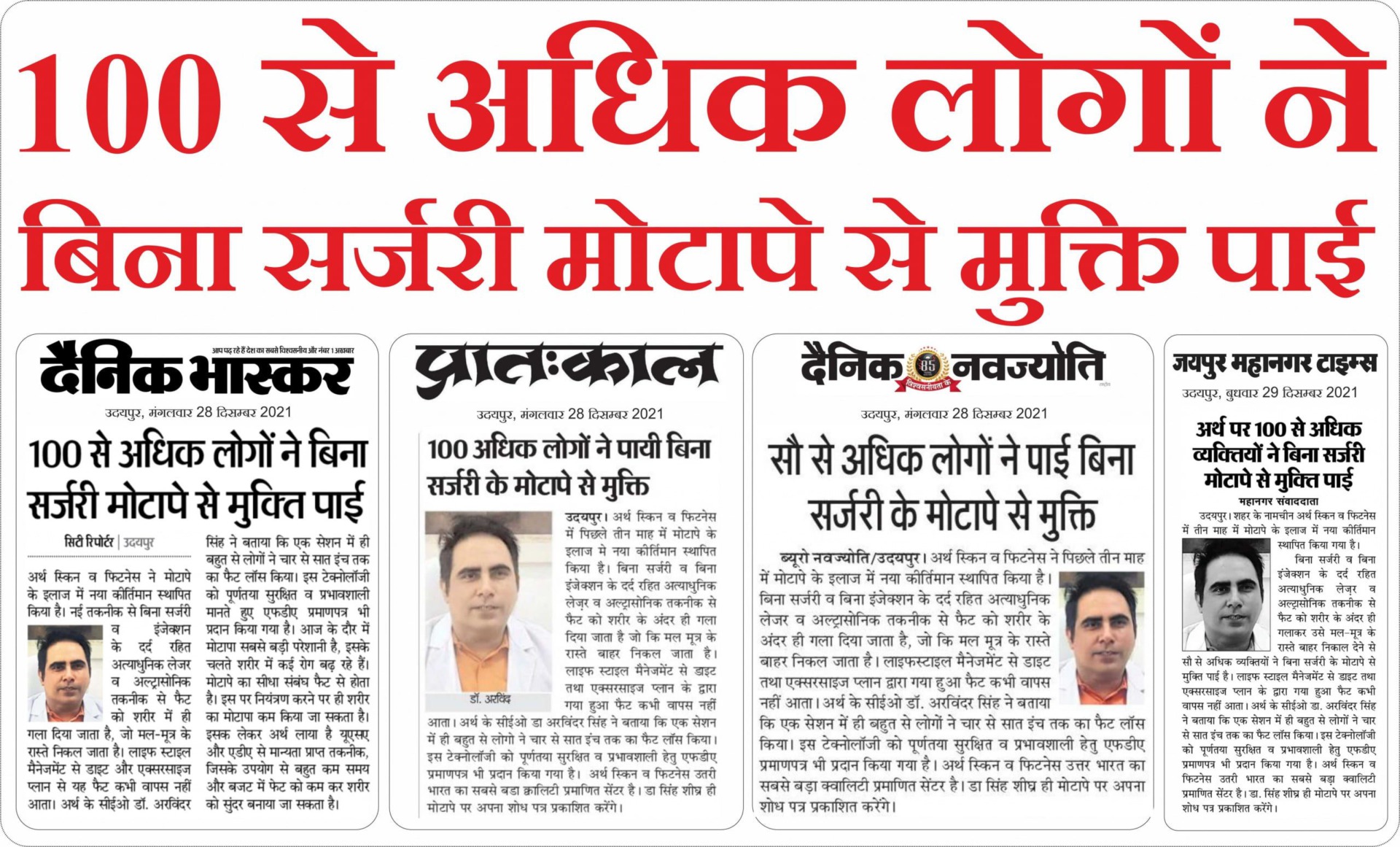 Dr. Arvinder Singh
MBBS, MD (Gold Medalist)
Clinical Cosmetic Dermatologist (Canada)
Trained and Certified by American Association and American
Council (USA) in Medical Aesthetics & Cosmetology.
www.drarvindersingh.com
23 years of experience
Contact: +91 855 985 5945